Landforms
A flat landscape with some hills. The thick and fertile clay bed of eastern Ontario and southern Quebec is the inheritance left by the Champlain Sea, which enclosed this area 10,000 years ago. In southern Ontario, moraines and other ice-age bits and pieces lend a rolling aspect to the land. The outstanding material features include the Oak Ridges Moraine, the Niagara Escarpment, and the Niagara Peninsula, famed for its fruit and wines.

Another feature of interest is Point Pelee, the most southerly tip of the Canadian mainland. This 18-km-long peninsula is composed of a 70-m-thick deposit of sand, which sits on a sunken limestone ridge. Right into Lake Erie, Point Pelee lies at the same latitude as Northern California. In southern Quebec, the Monteregian Hills near Montreal are the most characteristic features in an otherwise flat-lying region.


Powered by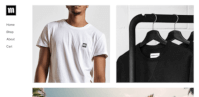 Create your own unique website with customizable templates.